Faces of LifeShine
Success Stories
I'm humbled and grateful to work with so many lovely and amazing women – they each had the courage to take a closer look at their lives, identify what was working and what wasn't, and bravely make the positive changes necessary to live a more purposeful and joyful life. Introducing some of the inspiring faces of LifeShine, categorized by their most meaningful focus area in our work together: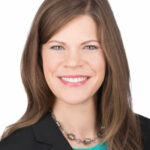 Jamie Schreiber
Regional Sales Director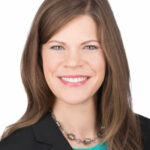 Excited about new beginnings and focusing on what she can control
"Before I began coaching, I felt a bit lost and was looking at my 'map of life' upside-down. At the time, I was very focused on looking outward to others for their perspective and validation, and as a leader – I was slipping into a place where I wasn't proud of the energy I brought to those I influenced daily. I quickly realized it was time to accept responsibility for controlling the energy I put forth and create new habits that were more aligned with my life purpose and mission.
I hired Michelle to help me create new habits and new beginnings in my life. Throughout our coaching, we practiced several techniques to help me build those habits. We explored my Strengths, and Michelle taught me some great personal and professional development principles and then together we clarified my life purpose and mission. I loved that!
I learned ways to not only prioritize the 'things' in my life but also prioritize myself – without feeling guilty. This is what best summarizes my coaching work with Michelle. I notice that when I worry less about what others think, I'm more confident in my own decisions and often feel excited to commit to a new habit vs. doing what I feel like I am 'supposed to do'.
Having a new outlook, I feel much more energized, positive, and excited about who I am. I'm excited for the many new beginnings ahead. While I know that my map may get sideways (or even upside-down on occasion), I feel much more prepared and attentive to the various perspectives I can choose to help me guide my journey. I'm focusing my energy on what I can control and letting go of the things that are outside my control.
Michelle always listened and remained very positive, understanding, and supportive – regardless of whatever crazy topic I threw at her! She really took the time to understand my challenges, and I believe this helped to accelerate the depth of our relationship and coaching. I had no hesitation sharing my vulnerabilities with her. Michelle showed me how to celebrate things I didn't understand were worth celebrating. She also helped me make many connections through her networking efforts. Thank you, Michelle – you really lead by example!"
Jamie Schreiber
Regional Sales Director