Faces of LifeShine
Success Stories
I'm humbled and grateful to work with so many lovely and amazing women – they each had the courage to take a closer look at their lives, identify what was working and what wasn't, and bravely make the positive changes necessary to live a more purposeful and joyful life. Introducing some of the inspiring faces of LifeShine, categorized by their most meaningful focus area in our work together: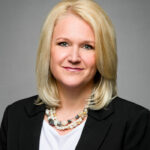 Tiffany Snyder
VP & General Manager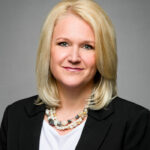 Hit a brick wall, then asked for help, reached her goals…and got her 'mojo' back!
"Over the past 19 years, I've had a very enriching career that has always offered me a number of unconventional opportunities to learn and grow through new experiences. When opportunities came my way, I never said 'no' and always jumped in with both feet – welcoming any experience to try something new or take on a bigger challenge. As a result, I've enjoyed career tracks in Quality Assurance, Procurement, and Information Technology. While focusing significant energy on my career, I've also been raising a beautiful young family with my husband. Work-life balance had been a mythical concept that I'd often read about but had never been able to achieve myself.
As the year was rapidly coming to a close, I couldn't shake the feeling that I was hitting a bit of a brick wall and needed to make some changes to really enjoy my life and family. For a number of months, I tried to find my way around that brick wall but then finally realized that I needed a boost up to climb over it. Smart people know when to ask for help, right? And it's never a bad idea to add a trusted advisor to your personal Board of Directors. That's when I researched Career/Life Coaches and found my way to LifeShine. Coaching has proven to be the best gift I've ever given to myself…and to my family! I definitely received a hard dollar return on investment in my coaching, and the other benefits that came with it are priceless.
With a renewed definition of 'success', a solid understanding of my strengths, and knowledge of the things that energize me – I met or exceeded all of the goals I established for myself during the year. Michelle helped me see myself clearly, identify the barriers I created for myself, and re-establish the confidence in my ability to tackle any mountain. With a world of possibilities in sight, she also provided me the needed tools to ensure that I prioritize and make choices that align with the things that bring me the most joy.
Michelle is a phenomenal Coach and positive influence in the life of her clients. Not only did she help me get my 'mojo' back, but I also gained an amazing woman in my life who continues to be a dear friend. When we initially started coaching, Michelle asked me what I brought to the world. I couldn't answer that question and it brought tears to my eyes. Now, I can answer it in a heartbeat with a big smile in my heart!"
Tiffany Snyder
VP & General Manager