Welcome to LifeShine®: A leader in women's personal & professional development since 2003 + the go-to source for women who are ready to make a positive change in their life.
Lacking clarity or direction? Disconnected from your passion? Ready for something new or different?
You've come to the right place. So glad you're here!

Michelle Stimpson, Founder + Life & Executive Coach
---
200+ individual coaching programs completed over 19 years – by professional women who dared to make a positive change in their life.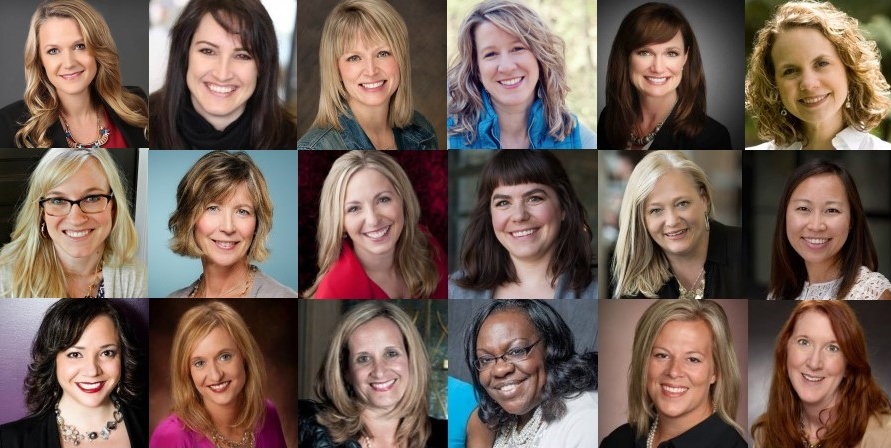 ---
Who you are:
You're a professional woman who believes that life is good, and you know it could be even better. You manage to juggle a myriad of leadership roles at work and in your family and home life, and often feel frustrated and overwhelmed with all that's on your plate. You may experience burnout – at times, you give too much of yourself and compromise your own well-being. You're not always spending your time on the things that are most important to you…and you know something has got to give. You're ready to make a positive change in your life. But making any type of change feels so big, that you're not even sure where to start or how to begin.
Where you tend to get stuck:
You know in your heart there are great things in-store for you. You deeply yearn to get back in touch with what brings you joy and no longer put the good stuff on-hold. While you seem to take care of everyone and everything else around you, you want to start taking care of you. You know it's important to invest in yourself – you've read books and sought other guidance in attempt to make a change – but you still remain stuck. At the end of the day, you want to feel that you spent your time and energy on the things that mattered; that there was meaning, purpose, and a sense of peace to your day; that you were fully being yourself. You are no longer willing to live a mediocre life! Thankfully, you're smart and self-motivated, but you know yourself well and you need help staying focused, on-track, and accountable. And if we're really being honest, at times you experience self-doubt and your confidence level could certainly use a boost.
What you need most right now:
It's all about getting back in charge of your life. It's time to look objectively at what's working and what's not and get laser-focused on what you really want and get un-stuck. Then it all comes into play with a plan – a meaningful and purposeful plan of action with small, do-able steps that aligns with your true spirit. It's time to confidently say "No thanks" to the unimportant and the distractions, so you can say a big "Yes, bring it on!" to what truly matters most. Regular guidance, coaching, and mentoring is key to finally closing the gap between where you are right now…and where you want to be. As Dr. Martin Luther King, Jr. said: "Take the first step in faith. You don't have to see the whole staircase, just take the first step."
---
---
Are YOU the next LifeShiner?
Don't risk missing out on being fully present for your life
Take the first step and sign up for the FREE "Get Acquainted" call to share your situation, have your questions answered, and see how LifeShine can guide you in your journey. I look forward to hearing from you!
---
---
How LifeShine Has Made a Positive Change
"Coaching has made me more comfortable showing the world the person I've always been inside, the one who loves life and laughs just to make others laugh with me. I've learned my boundaries and do my best to respect them. I am now uniquely, genuinely, truly me; and as a result I find that this is the best inspiration I could give anyone."
Tammy Truong
"I initially found Michelle and LifeShine after doing an internet search for Executive Coaches. I immediately knew after reading her website that I had to connect with her. She was the one! At the time, I thought it was 'chance' that brought us together. Now I know it was truly a match tailor-made for me."
Laura Connor Behling
"Before entering into a coaching partnership, I felt like a ship wandering aimlessly about at sea – with the idea of a destination, but no coordinates. But after working through the coaching process, I can say with great joy, that, not only do I know my purpose – I have CLAIMED my purpose."
Diane Flanagan
"Some of the transformation(s) I experienced is hard to articulate. I know myself better. I can be even more honest and vulnerable with myself and others. I feel more confident in who I am. As I move into the intentional creation of the next chapter of my life and career, I feel like I am growing stronger every day."
Kendra Brodin
"Life coaching truly is about your life…your whole life; who you are now, who you want to be, and how to find the path to get there. We all have the ability to do it, but I needed someone to hold my hand and take the journey with me. I'm grateful for my coaching with Michelle and for the time I spent on myself."
Pam Doty
"While I came to coaching for career advice, I walked away with something much more precious and valuable…learning to love myself again. THANK YOU, Michelle!"
Kate Johnson