Michelle Stimpson
Life Coach,
Positive Change Expert & Mentor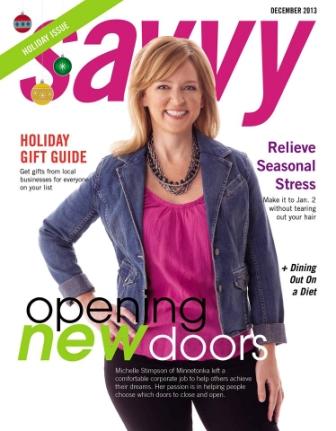 Get Your Free Inspiration Here!


Privacy by SafeSubscribeSM
Welcome to LifeShine®, the go-to source
for professional women who are ready
to make a change in their life.
*** Celebrating over 13 years in business!


Who you are:
You're a professional woman who believes that "life is good" – and you
know it could be even better. You manage to juggle a myriad of roles at
work and in your family and home life, and often feel frustrated and overwhelmed with all that's on your plate. You may experience burnout – at times, you give too much of yourself and compromise your own well-being. You're not always spending your time on the things that are most important to you, and you know something has got to give. You're ready to make a positive change in your life. But making any type of change feels so big, that you're not even sure where to start or how to begin.
Where you tend to get stuck:
You know in your heart there are great things in-store for you. You deeply yearn to get back in touch with what brings you joy and no longer put the good stuff on-hold. While you seem to take care of everyone and everything else around you, you totally want to start taking care of you. You know it's important to invest in yourself – you've read books and sought other guidance in attempt to make a change – but you still remain stuck.
The bottom-line is that at the end of the day, you want to feel that you spent your time and energy on the things that mattered; that there was meaning, purpose, and a sense of peace to your day; that you were fully being yourself. You are no longer willing to live a mediocre life! Thankfully, you're smart and self-motivated, but you know yourself well and you need help staying focused, on-track, and accountable. And if we're really being honest, at times you experience self-doubt and your confidence level could certainly use a boost.
What you need most right now:
It's all about getting back in charge of your life. It's time to look objectively at what's working and what's not – and get laser focused on what you really want and get un-stuck. Then it all comes into play with a plan – a meaningful and purposeful plan of action with small, do-able steps that aligns with your true spirit. It's time to confidently say "No thanks" to the unimportant and the distractions – so you can say a big ol' "Yes, bring it on!" to what truly matters most. Regular guidance, coaching, and mentoring is key to finally closing the gap between where you are right now…and where you want to be.
How can I help?
If you are ready to take the first step toward positive change, congratulations! Reminds me of how Dr. Martin Luther King, Jr. said: "Take the first step in faith. You don't have to see the whole staircase, just take the first step." That's what it's all about. I'm delighted you're here! So, if you're serious about taking that first step, I offer a free 20-30 minute "Get Acquainted" phone call to see if I can help you. Contact me and let's see if we're a good match and if one of my programs is a fit for you. Or feel free to talk to my clients first! I look forward to hearing from you. :)


Make intentional choices.
Take mindful action.
Embrace joyful living.