–Have a great service to offer but it's not financially rewarding or you're just starting out?
–Trouble staying focused, organized, or motivated with your business?
–Holding back from fully stepping into your light?
…then this business-building program is exactly what you've been waiting for!
---
Love Your Business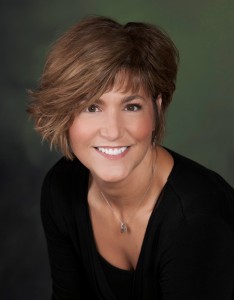 Together, we'll get laser-focused on your ideal client and build a marketing plan that speaks directly to them. Forget about having to "sell" your product or service, and instead – we'll help you stand out and "attract" just the right clients you can't wait to work with.
We'll craft a clear, crisp message to use in your marketing materials, as well as lay out the business systems, processes, and structure to confidently set you up for success.
There are all kinds of "experts" out there who tell you exactly which steps to take as you're building your business. And they're all right! But what's different about this program, is that here you'll learn how to build your business so that it's in alignment with your true spirit and a beautiful reflection of "you" (vs. a prescribed formula). No more difficult paddling upstream, instead we'll be going with the current so that you're working smarter…not harder.
You'll benefit from my 19+ years of experience as a business owner, putting these important principles into place. And I'll share with you what I've learned along the way about how to make a business profitable so you don't have to recreate the wheel.
I'm enjoying the heck out of my business, and I'd love to help you do the same!
Logistics:
–Pre-work to prepare for the coaching partnership
–Initial Discovery Session via Zoom
–9 private tele-coaching sessions (3x/month for 3 months)
–Customized homework to maintain consistent positive action & follow-through
–Unlimited email coaching access for extra support
Ready to rock your business and share your gifts with the world in a much bigger way? Contact me for a FREE 20-30 minute "Get Acquainted" call to answer your questions and see how I can help!