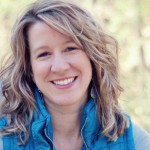 Introducing Jill! In addition to being a graduate of a LifeShine coaching program, Jill enthusiastically serves as our Happiness Manager. In this role, she welcomes new clients and serves as a resource and source of support for existing clients. Jill also uses her coordination skills to help plan fun LifeShine events throughout the year. Her assistance allows me to focus on what I love – being a Coach!
Jill thoroughly understands the LifeShine business model as well as all aspects of coaching and what it's like to be a client. I hand-picked Jill for this role to represent LifeShine and proposed the idea to her by saying: "I want one person for this job and that is YOU. You in?" She enthusiastically jumped on board, saying she'd love to and that it would be an honor. It was a win-win! What a delight to work with Jill, who's not only a loyal client, but also a cherished friend who fully lives life and enjoys every bit of the ride.
Jill is happily married to her best friend and high school sweetheart. She spends her days dedicated to her full-time gig of being a stay-at-home mom to her two wonderful kids…and loves it. In this role, she gets to volunteer in her kids' classrooms as her way to stay involved and connected, while helping other children as well. Traveling, especially to warm weather destinations, makes Jill happy – whether it's a beach and sunshine or simply seeing new sights. She feels a deep connection to music and thoroughly loves rockin' out at concerts. Jill also enjoys cooking, healthy eating, and exercising (and she adds bargain shopping, chocolate, and coffee to her list of faves, too!). :)
Thank you, Jill, for the bright light you shine on all of us at LifeShine!