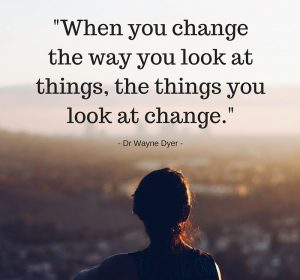 During this unprecedented time in our lives, a long-time client reached out to say it was essential that I pull something, anything, together to help. This client is a professional who's now unexpectedly at home with her three young kids and yearning to create routine out of chaos, calm out of stress, and focus out of disorganization.
Her email said: "Your coaching is as essential to a person's wellbeing as a doctor or nurse is to our health. Fear and stress are beasts that paralyze, derail, and rob us. You provide a service that is very, very, very needed…especially NOW!"
After seeing her email, and working with several clients during this pandemic, I realized that literally everyone has similar fears. But during recent coaching sessions, I have seen clients shift from anxiousness, hopelessness, and despair…to more calm, more peace, and more hope. So, I'm following this nudge and opening up my schedule further to help those who need it.
And here I am. :)
---
Join me now and I will help you:
Navigate through your current situation in a time of uncertainty
Purposefully connect in a time of isolation
Feel supported and 'heard' in a time of chaos
Focus on what you can control when everything else feels out of control
Bring order, focus, and calm to your day
Gain clarity in a world of confusion
Maintain wellbeing & healthy habits amidst upheaval of daily routine
Shift into a more positive mindset when things feel scary
Connect to hope and light at a time when it's easy to see darkness
Take meaningful action so you can feel productive
YOU ARE NOT ALONE.
We can do this together, one step at a time. One day at a time. One hour at a time. One moment at a time. I will be a lifeline to provide the support, objectivity, and focus to guide you in the days ahead. I can't wait to hear from you and be your support. ♥
---
Coaching specifically tailored and customized to you
OPTION A: Bravely Reclaiming Your Life in Uncertain Times
-Six 30-minute phone coaching sessions
-Scheduled as needed, now through May
-Unlimited email access for extra support
-Investment: $445
OPTION B: Getting Through the Month With Purpose
-Three 30-minute phone coaching sessions
-Scheduled as needed, now through April
-Unlimited email access for extra support
-Investment: $245
OPTION C: One Day at a Time
-One 30-minute phone coaching session
-Investment: $95
Prices are deeply discounted from my normal rates, as these are challenging times for everyone. If it is difficult for you to pay the investment listed, please let me know and we can discuss.
Perspective is everything. Let's move through this tough time with the right mindset and the right plan.
---
There are limited spots available; a waiting list will be started when necessary and you'll be notified as soon as a space opens up.
>>> To register, email michelle@lifeshinecoaching.com with your option preference (and/or questions) and I'll get you all set-up.<<<
---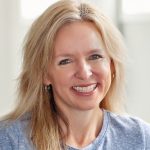 Michelle Stimpson is the owner of LifeShine®, established in 2003, the go-to source for professional women who are ready to make a change in their life. As an experienced Life Coach, Michelle is known for inspiring women leaders to find joy and live with purpose through intentional choices and mindful action. She brings enthusiasm, positivity, and compassion to her work and has a proven track record of leading her clients to achieve outstanding results.