Hello!
So excited to have you join us at our next LifeShine Ladies Event! Be sure to see the emailed invite for logistics and detailed information. In the meantime, how do we roll at these events, you ask? Here's how!
---
Celebrate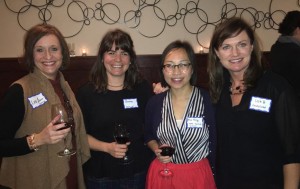 These events are solely to celebrate life. Our intention is to come together to have fun and honor each other in our individual journeys. Because we care about living meaningful and purposeful lives, we are each working toward (or at least thinking about!) positive change. These warm and welcoming events are a special place to honor "you" for exactly who you are. We're here to support each other and cheer each other on!
Connect
We're different than your average party, gathering, or networking event. Because of that, we prefer not to start an introduction with: "So, what do you do?" Instead, we appreciate asking things like "What do you love most about life?" or "What brings you joy?" or "What are you looking forward to this month/summer/year?" Now THAT'S a great way to get to know someone. We want to know "who you are" vs. "what you do". Also, at events, it can be easy to stay in one spot or talk to the same person all night. And that's cool. However, we suggest you move around a bit and exchange smiles or stories with a few additional women in attendance. Some of you will see familiar faces in the room…and some of you will be brand new – no worries, we'll help you get connected! LifeShiner, Jill, will be there to greet you and welcome you.
Share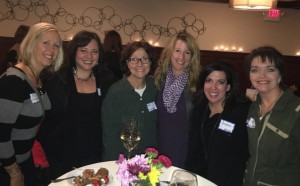 Get curious. Ask the woman you just met what she loves. Find out what positive change she's working on. Share your loves with her. Know that we're all in this game of life together – working toward being our best – so let's learn from each other. And of course, we'll each agree to keep it all confidential. Once in a while, I hear clients say their life story is "boring" or they couldn't possibly have anything valuable to contribute to the group. Not true! We want to hear about you, we want to know you. I also hear clients occasionally say how they think other women have it all together and there's no way they could measure up. Again, not true! Come to one of our events and you'll see what I mean. :)
---
Thank you in advance for the gift of your presence! We're delighted to have you join us.
Wanna see what past participants have said about prior events? Go here to read a few comments and see more photos. What a thrill to create new memories now with our next event! See you soon!!!
Love,



Celebrate life and positive change
Connect with like-minded women
Share stories and shine your light