Join us for a powerful two-session event specially designed for Minneapolis/St. Paul women. I'll facilitate an open and informal dialogue around the most important issues you're facing…and you'll leave each session with clarity and a personalized action plan for making important positive change in your life.
Connect with like-minded women & get re-energized
Engage in meaningful conversation & exchange ideas in a supportive environment
Feel validated by focusing on what's important to you & explore new possibilities
Benefit from the guidance of an experienced Life Coach
---
It's a brand new format! Previously, Coffee With The Coach was only a single session. But participants consistently said they left wanting more follow-up and accountability. Since one gathering wasn't enough, I've redesigned it as a two-session event to match what participants are craving. This event is currently open to LifeShine clients only. :)
In order for you to receive maximum impact – and in service of meaningful, focused discussion – each Coffee With The Coach two-session event will be exclusively limited to four women.
---
Choose your group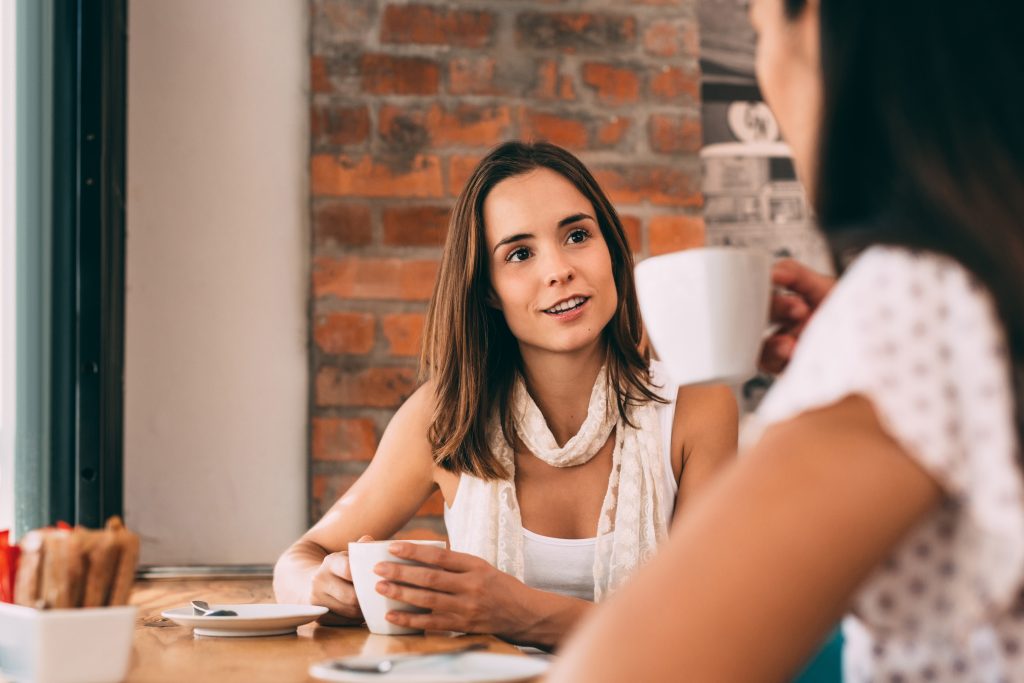 Coffee With The Coach Group A
Friday, January 12 & February 9, 2018
(must be able to attend both dates)
9:00 – 11:00am
Bloomington, MN
OR
Coffee With The Coach Group B
Wednesday, January 17 & February 21, 2018
(must be able to attend both dates)
2:00 – 4:00pm
Bloomington, MN
Sign me up!
Registration is on a first come-first serve basis. Please email me with your interest (A or B) and I'll send a payment link to hold your spot…and you'll receive pre-work later. Your investment? A readiness for change, an open mind, a commitment to raising the bar, and $295. Remember, only four spots available for each Coffee With The Coach Group; you'll be notified if it's necessary to be placed on a waiting list.
One-on-one individual coaching more your style? Then be sure to check out my private coaching programs.
---
See the value from past participants…
Amy: "I am so fortunate to have been a part of a recent Coffee With The Coach session with Michelle – an amazing facilitator and coach – and three other intelligent and wise business women. They helped me get clear on, and create, action steps to make some long overdue changes in my life. I am delighted to have made these connections, and I know these women will be a part of my life for years to come."
Lisa: "I had an awesome time at Coffee With The Coach. The encouragement I received during the session was what I needed in order to 'wow' the senior editors at the publishing company for my new book the next day. Thank you, Michelle, you are a gift!"
Angela: "Coffee With The Coach was the highlight of my week! During the session, it was a relief to be able to articulate what I wanted and say it out loud to a supportive audience and get some great outside perspective. It was so refreshing to connect with encouraging women whom I had never met, each with a piece of 'exactly what I needed'!"
Joy: "I enjoyed having four different, immediate viewpoints to what is going on in my life and business. And Michelle has great coaching and facilitation skills and attracted a great group of women to Coffee With The Coach!"
Kathryn: "Coffee With The Coach was an eye-opening and helpful experience! I really appreciated Michelle's insight; she asked thought-provoking questions and provided feedback that addressed each individual's specific issues. Although the participants came from four very different places in life, the group format allowed all of us to learn from one another. Talking about my challenges with the coach and the three other participants makes tackling these challenges seem much more manageable, and I appreciated the supportive environment."
Susan: "Michelle brings clarity to the issues of her Coffee With The Coach participants and guides each individual to decide the next step they will take. A perfect first step is to meet with Michelle. What a lovely service she is offering to the world and I feel very fortunate to have been a part of it!"
Megan: "THANK YOU, THANK YOU, THANK YOU for the absolutely wonderful and powerful Coffee With The Coach. I can't tell you how rejuvenated and re-energized I feel after our session. Our time together has really re-focused me and brought me to a place of peace and calm I have not felt in a while."
Shelly: "My Coffee With The Coach session was exactly what I needed to get the ball rolling on a project I've been thinking about for over five years. I walked away with the confidence I needed to take the first steps in making it happen. Michelle helped me identify some key steps that I could take to make a daunting goal seem reachable. Her explanation of what holds us back from taking action was a great visual for me, and I also had an 'aha!' moment in learning a model of how to realize more personal power and make more confident decisions. My dream of starting a world-class collaborative group of creative professionals is now becoming a reality. Thank you, Michelle!"
Julie: "Coffee With The Coach introduced me to three other like-minded women who want to improve their lives. It was a thought-provoking discussion that provided me with action items and a renewed spirit!"
Candice: "My Coffee With The Coach experience was great! It gave me a feel for what working with a coach is like and I was able to meet other women and get some helpful feedback from them as well. It reminded me that we really are all in this together and even when we have very different backgrounds, professions, etc. – we are still very much the same. I'm honored to have been a part of it!"
Karen: "What a wonderful Coffee With The Coach. I knew I was in a place of pain but didn't realize how much until our time together. I appreciated the suggestions Michelle offered and intend to follow-through as we discussed. It was by the grace of God that our group had just the right mix of women with experiences that could help each other with the direction of Michelle's guidance."
Jen: "I left Coffee With The Coach feeling supported and motivated! Michelle has that special quality that puts people at ease and creates a setting for openness. She helped me extract the essence of my situation so I see more clearly where to focus my energy. Thanks, Michelle!"
Monica: "In our Coffee With The Coach session, even though it felt like most of us were coming from different places (jobs, relationship status, interests, etc.), we shared so many similar challenges and bright spots. It was powerful to listen to everyone's stories and to use feedback others received, even for my own situation. I love how Michelle was able to take a challenge I had and give me a practice; a step to begin to change it. That's so empowering and motivating! Michelle's ability to see the joy and strength in each of us was obvious, and I love that she called it out."
Kim: "My experience with Michelle's Coffee With The Coach session was very uplifting and positive. The casual format allowed for free-flowing, unique insights from the small group of women, and it was a dynamic setting with much positive, helpful energy!"